Waste to energy-plastic to oil plant product introduction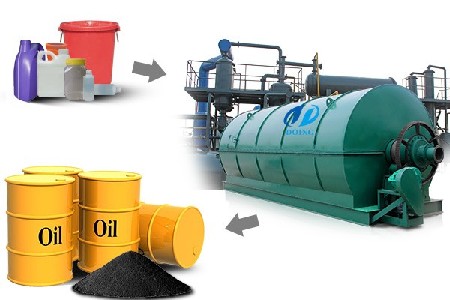 Waste to energy-plastic to oil plant manufactured by DOING company is suitable for waste plastic recycling, waste tyre recycling, just separate the waste tyre and waste plastic, if the first batch for waste tyre recycling, after finish the processing, just feed waste plastics for the second machine, one set of machine is enough for two kinds of raw material. Since many people are familiar form waste tyre recycling, this passage mainly introduces the Waste to energy-plastic to oil plant operation.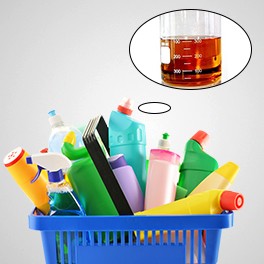 Plastic to oil

Basic information about Waste to energy-plastic to oil plant:
a>heating material: coal/wood/fuel oil/natural gas, any one of them can be used as heating material.
b>Machine cover area: usually 500 square meters
c>Reactor material: Q245R Boiler plate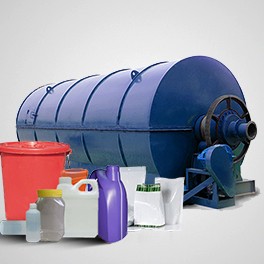 Plastic to oil plant

Plastic to oil plant customer project
Plastic to oil plant operation process:
1. Loading waste plastic is so different with the loading waste tires. Loading tires 10 tons one time can fully inside the reactor. But loading waste plastic is continuous; as the plastic melt so fast so we need load 4-5 times to load the reactor then can load fully for 12 tons. Loading while the reactor working. If the plastic is wet, then it needs 7 hours. 4 hours needed if the plastic is dry. Why, because if the plastic is wet, when pyrolysis first the water become water vapor to come out then plastic begin to melt. That is why wet plastic need longer times. So the reactor first time like the dryer first dries the plastic then pyrolysis.
2. After loading fully, if the plastic is wet it will generated oil gas after 6-8 hours, then the oil gas coming out will last 15-28 hours.During the heating period, the oil gas temperature (titse is an titsmal couple to test the oil gas temperature) need to control 270-300 Celsius degree, which is the best temperature. But if the temperature is lower than 270, u will be easy to control the oil quality, but it needs longer times. If u did not required high oil quality then u can use the high temperature (higher than 300) this will be quickly to finished the process.
3. At same time, titse are some gas (CH4, C2H6, C3H8, C4H10 and H2) cannot be cooled under normal pressure; they will be recycled back to combustion system to burn as energy.
4. We can discharging carbon black after the oil gas running out and 2 hours cooling down.
5. After this then you can begin the next batch, no need to wait for the reactor become cool as we use machine loading the waste plastic.
End Products usage:

a> Crude oil: Oil from this machine can be used as industrial fuel for burning.
b>Carbon black: First,Carbon black from this machine is crude. You can sell it to the brick factory as internal combustion.
Technical parameter of waste to energy-plastic to oil plant
 
Items
Contents
1
Equipment type
DY-1-6
DY-1-8
DY-1-10
2
Raw material
waste plastic, waste tyre, waste rubber,
3
Structural form
Horizontal rotation
Horizontal rotation
Horizontal rotation
4
24-hour Capacity
6 ton
8 ton
10 ton
5
Oil yield
2.7-3.3ton
3.6 -4.4ton
4.5 -5.5ton
6
Operating pressure
Normal
Normal
Normal
7
Material of pyrolysis Reactor
Q245R
Q245R
Q245R
8
Thickness of pyrolysis Reactor
16mm
16mm
16mm
9
Rotate speed of pyrolysis Reactor
0.4turn/minute
0.4turn/minute
0.4turn/minute
10
Total power
19KW
19KW
19KW
11
Mode of cooling
Water cooling
Water cooling
Water cooling
12
Cooling area of condenser
100sqm
100sqm
100sqm
13
Kind of transmission
Internal gear drive
Internal gear drive
Internal gear drive
14
Noise dB(A)
≤85
≤85
≤85
15
Size of Reactor(D×L)
2200×6000
2200×6600
2600×6600
16
Working form
Intermittent operation
Intermittent operation
Intermittent operation
17
Delivery time
20days
20days
20days
18
Weight
27T
30T
35T