Small capacity waste pyrolysis oil plant product introduction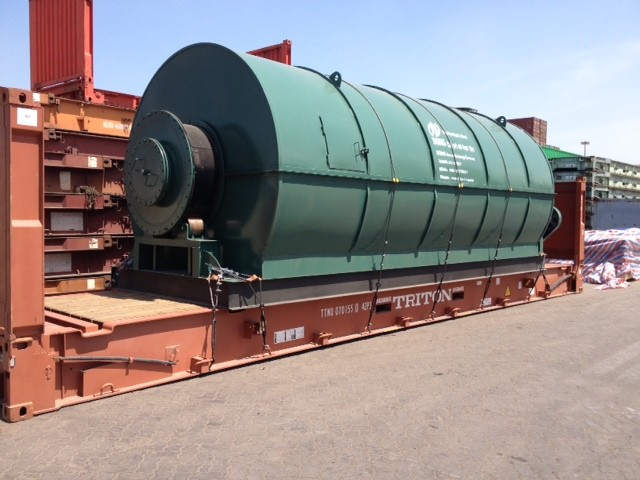 A detailed description of Small capacity waste pyrolysis oil plant :

1. Doing company supplier waste tire recycling machine,Small capacity waste pyrolysis oil plant,plastic to oil plant,waste oil distillation refining equipment etc.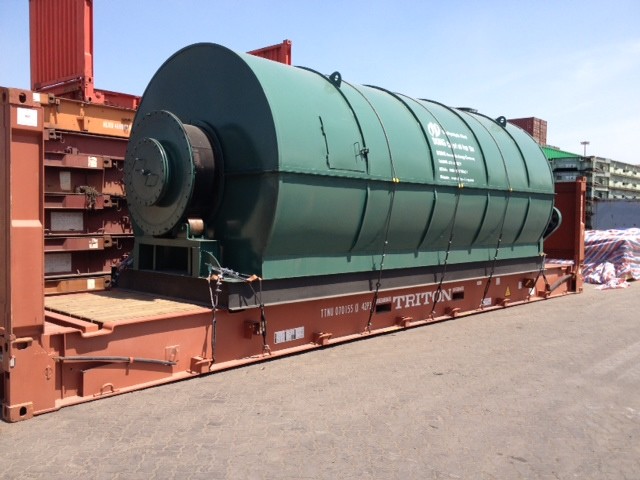 Small capacity waste pyrolysis oil plant

2. What kind of raw material can waste tire recycling machine process?

Rubber categories: car tires, truck tires and other vehicle tires , cables skin, all rubber products

Plastic : PP, PE, PS, ABS, nylon , foam, plastic film , plastic products , garbage

Oil categories: waste oil, waste engine oil, gear oil , tyre oil, plastic oil, black oil, heavy oil etc.

3. Small capacity waste pyrolysis oil plant specifications:

1) Best quality with competitive prices
2) Small footprint, Large capacity
3) Long life service with 8-10 years life
4) Safety:Belongs to computer-controlled automation equipment , atmospheric , environmental universal type device with automatic anti- tempering device , greatly improve the safety performance of the equipment , anti- tempering device specific functions are: physical and chemical indicators of gas processing , gas filter , anti-tempering .
5) Lower raw material requirements: no cleaning, no classification.
6) Save energy: After the gas through the gas processing means for heating the apparatus itself , in front of 45 minutes requires external energy and, thereafter, by supplying heat generated by the device itself , greatly saving the external energy .
7) Good oil quality: One-time a finished oil , the fractionation column has a special structure , the reaction process may not be a catalyst , while different numbers of fractionation oil . Oil immediately clear, the color will never go back . Oil line with Euro IV standards , can be directly used in cars and ships.
8) Environmental protection:Production process is environmentally friendly , smokeless , odorless , no secondary pollution , no waste : waste water , waste gas, waste discharge. During normal operation of the device is normal machine operation sound , no other noise .
Technical parameter of small capacity waste pyrolysis oil plant
 
Items
Contents
1
Equipment type
DY-1-6
DY-1-8
DY-1-10
2
Raw material
waste tyre, waste plastic, waste rubber,
3
Structural form
Horizontal rotation
Horizontal rotation
Horizontal rotation
4
24-hour Capacity
6 ton
8 ton
10 ton
5
Oil yield
2.7-3.3ton
3.6 -4.4ton
4.5 -5.5ton
6
Operating pressure
Normal
Normal
Normal
7
Material of pyrolysis Reactor
Q245R
Q245R
Q245R
8
Thickness of pyrolysis Reactor
16mm
16mm
16mm
9
Rotate speed of pyrolysis Reactor
0.4turn/minute
0.4turn/minute
0.4turn/minute
10
Total power
19KW
19KW
19KW
11
Mode of cooling
Water cooling
Water cooling
Water cooling
12
Cooling area of condenser
100sqm
100sqm
100sqm
13
Kind of transmission
Internal gear drive
Internal gear drive
Internal gear drive
14
Noise dB(A)
≤85
≤85
≤85
15
Size of Reactor(D×L)
2200×6000
2200×6600
2600×6600
16
Working form
Intermittent operation
Intermittent operation
Intermittent operation
17
Delivery time
20days
20days
20days
18
Weight
27T
30T
35T